So you hired Santa to visit your Christmas party. How about having Santa's sleigh too?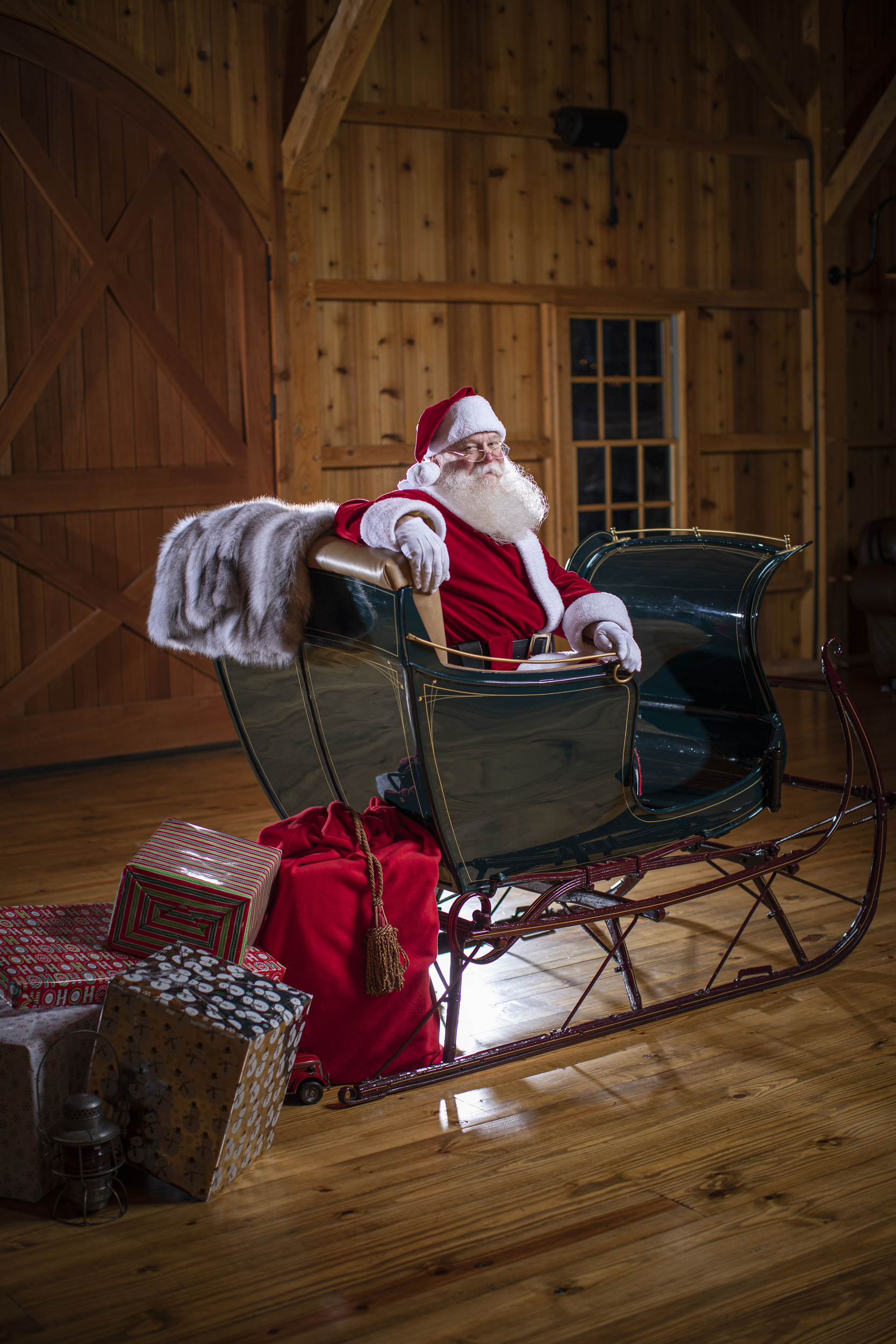 Santa's sleigh is a wonderful 1800's antique sleigh which has been restored to a beautiful photo prop. Santa sleigh can be delivered prior to Santa's arrival and picked up after Santa makes his exit. Santa's sleigh is for photography uses only as a background prop.
Santa's Sleigh Rental Cost:
$300 in combination with Santa visit
To schedule your Santa visit with Santa's sleigh, email Santa at Santa@Santa-A-GoGo.com or call Santa's Workshop at (717) 216-6767.
---
Commercial and Corporate Santa Claus Visits
Are looking to have Santa Claus greet your customers at your retail store? Maybe you would like Santa Claus to hand out gifts at your company Christmas party? To discuss and schedule your Corporate Santa visit and workout the details, send an email to Santa@Santa-A-GoGo.com or give us a call to reserve your very own Santa Claus today!