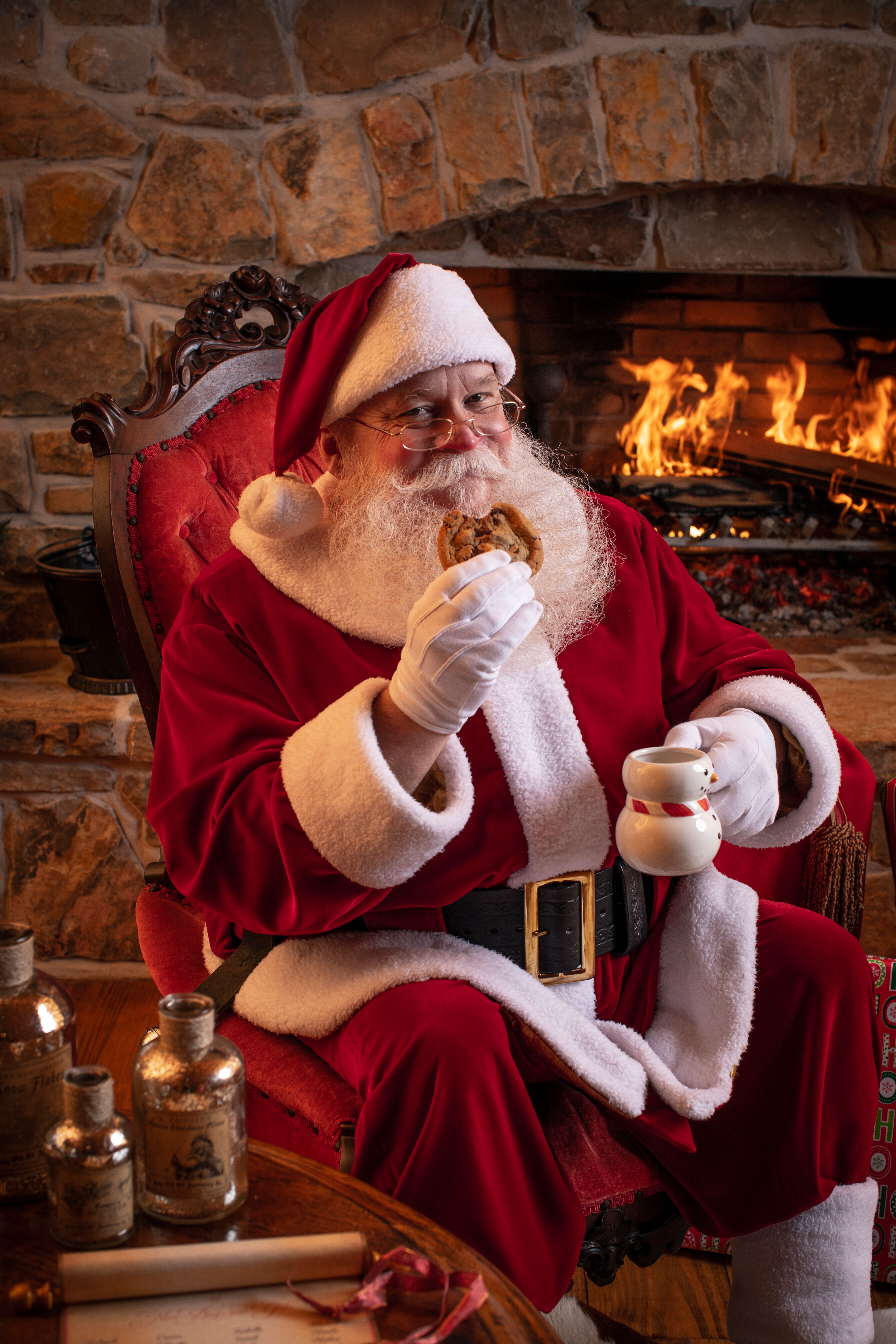 After a long night of delivering gifts around the world to all the good boys and girls, Santa Claus is always hungry. He remembered that your house had the best cookies and he would love to stop back and have another. So invite Santa to Breakfast!Santa Claus will call a few minutes prior to his scheduled arrival. At that time you will unlock your front door. If your children question you about the phone call, just let them know that the neighbor called because they saw the Official NORAD Santa Tracker spotted something in your area.
Upon arriving, Santa Claus will knock on the door and swing it open with a big HO HO HO! Santa will let the children know he liked the cookies sooo much that they left for him last, he had to come back for more. Santa Claus will interact with the entire family. Asking questions, handing out a special present that wasn't left the night before and spreading Christmas cheer. We encourage you to take photos and video the entire visit. There is a limited availability for Santa's Christmas Morning Breakfast visits, so schedule your visit today.
Santa's Christmas Morning Breakfast Visit Cost:
$300 for the first 1/2 hour

$150 for each additional 1/2 hour
To schedule your Christmas Party visit or workout the details, email Santa at Santa@Santa-A-GoGo.com or call Santa's Workshop at (717) 216-6767.
---
Commercial and Corporate Santa Claus Visits
Are looking to have Santa Claus greet your customers at your retail store? Maybe you would like Santa Claus to hand out gifts at your company Christmas party? To discuss and schedule your Corporate Santa visit and workout the details, send an email to Santa@Santa-A-GoGo.com or give us a call to reserve your very own Santa Claus today!