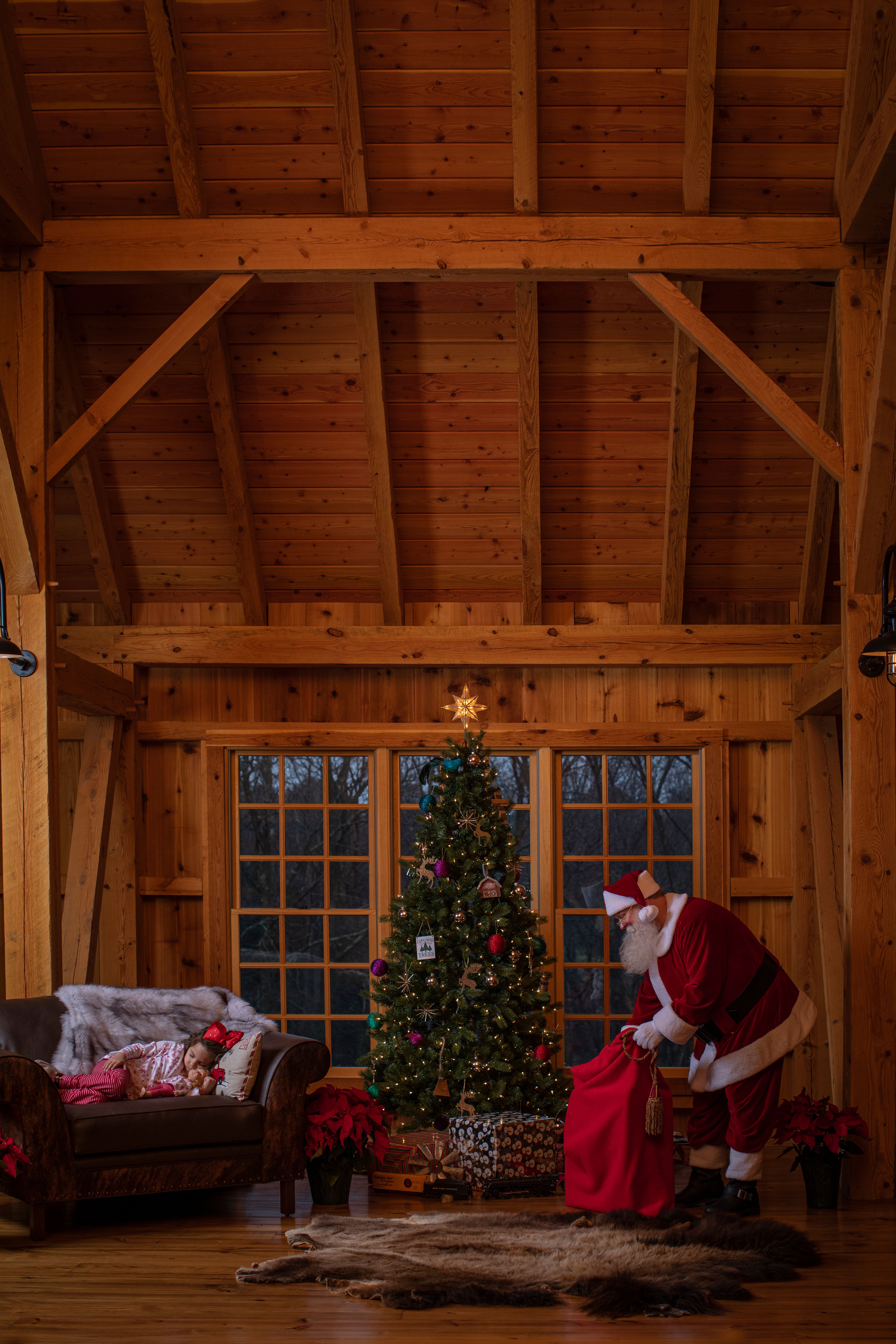 You bought the perfect gift for your wife or girlfriend, and it's going to be a special Christmas this year. What could make it even better? Have Santa deliver your gift!
Just imagine the look on her face when Santa Claus shows up and hands her the perfect gift. You'll be a hero. All her friends will be jealous when she tells the story, and she explains that you are personal friends with Santa.
There is no doubt that you will be on her Nice List this season. We encourage you to take photos and video the entire visit. There is a limited availability for Santa's Present Deliveries, so schedule your visit today.
Santa's Present Delivery Visit Cost:
$150 for delivery within a 20 mile radius of Camp Hill, PA

$0.50 for each additional mile
To schedule your Christmas Party visit or workout the details, email Santa at Santa@Santa-A-GoGo.com or call Santa's Workshop at (717) 216-6767.
---
Commercial and Corporate Santa Claus Visits
Are looking to have Santa Claus greet your customers at your retail store? Maybe you would like Santa Claus to hand out gifts at your company Christmas party? To discuss and schedule your Corporate Santa visit and workout the details, send an email to Santa@Santa-A-GoGo.com or give us a call to reserve your very own Santa Claus today!