So you hired Santa to visit your Christmas party. Now you can rent Santa's chair to make any photo perfect.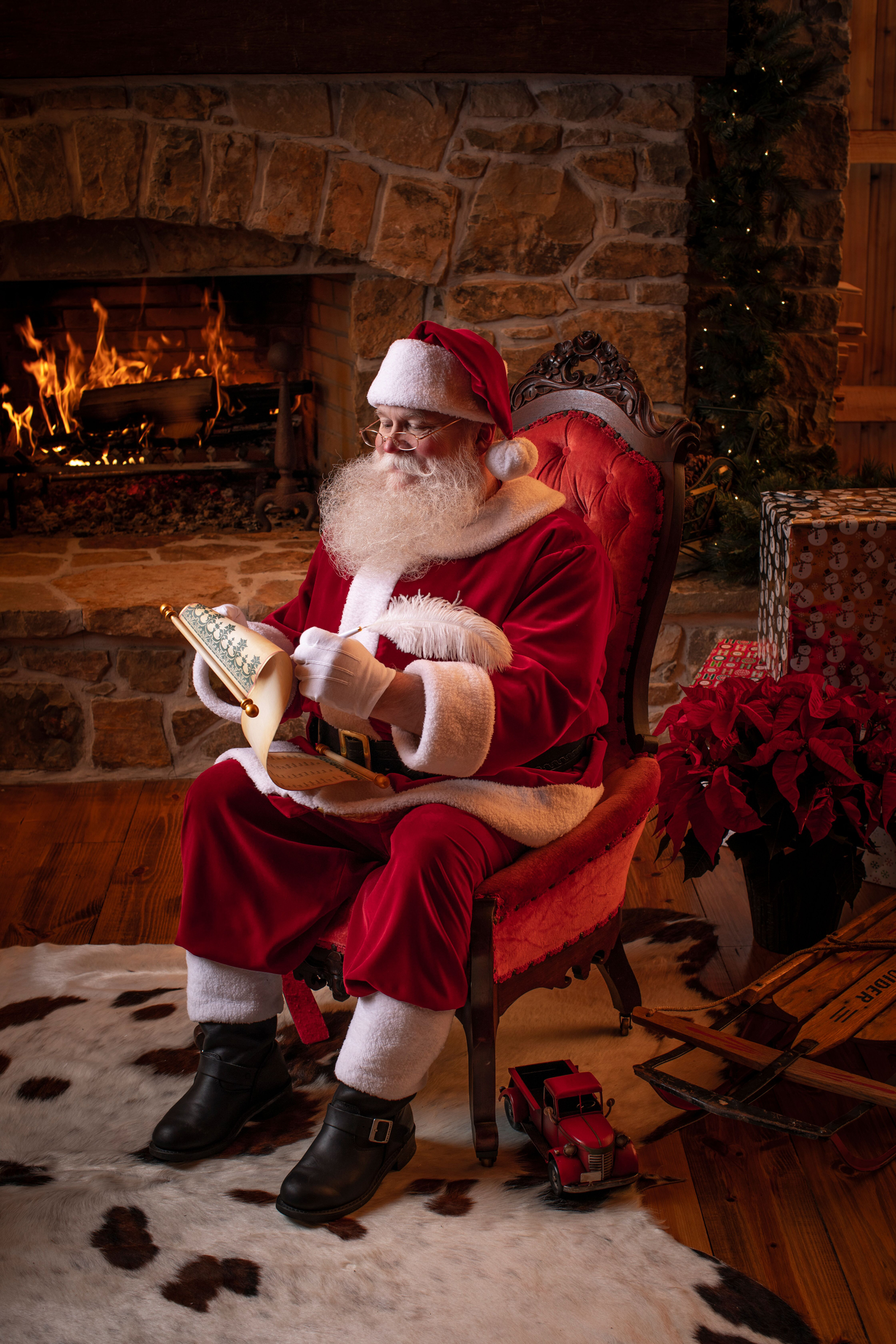 Santa's chair is a wonderful Victorian era antique chair with beautiful hand-carved wood details and red velvet upholstery. Santa fits perfectly in this chair and has enough room for small children to sit on Santa's lap and room for people to stand on either side of him!
Santa's Chair Rental Cost:
$150 in combination with Santa visit
To schedule your Santa visit with Santa chair, email Santa at Santa@Santa-A-GoGo.com or call Santa's Workshop at (717) 216-6767.
---
Commercial and Corporate Santa Claus Visits
Are looking to have Santa Claus greet your customers at your retail store? Maybe you would like Santa Claus to hand out gifts at your company Christmas party? To discuss and schedule your Corporate Santa visit and workout the details, send an email to Santa@Santa-A-GoGo.com or give us a call to reserve your very own Santa Claus today!